These are based upon my use and it may well be that these features are there but I just haven't found them.

1. Multiple download locations for different types of download. I would like to see 3 variants. 1 for video files, 2 for audio and 3 for all other downloads. This would enable a more efficient way of automatically distributing downloads to chosen folders.

2. Background processing. Whenever the browser based function kicks in, the progress window is always running in the foreground and whilst it can be minimised, it would be useful to have it running in the background.

3. Add a browser addon for Opera.

I would also like to take the opportunity to say that Ant is by far the best download manager by far and when it comes to the range of sites that it will support for video, it is unsurpassed.

One of those products that may be in a crowded market but where it's features and performance is head and shoulders above the rest and I've tried many of them.

I first discovered it on Giveaway of the day, so a shout has to go out to them for promoting it.


Bluesmanuk




Messages

: 1


Date d'inscription

: 2018-08-29



Thank you very much for your suggestions!
We always carefully consider any proposals, regardless of whether they will be added in the future.
#1
This can be done like this: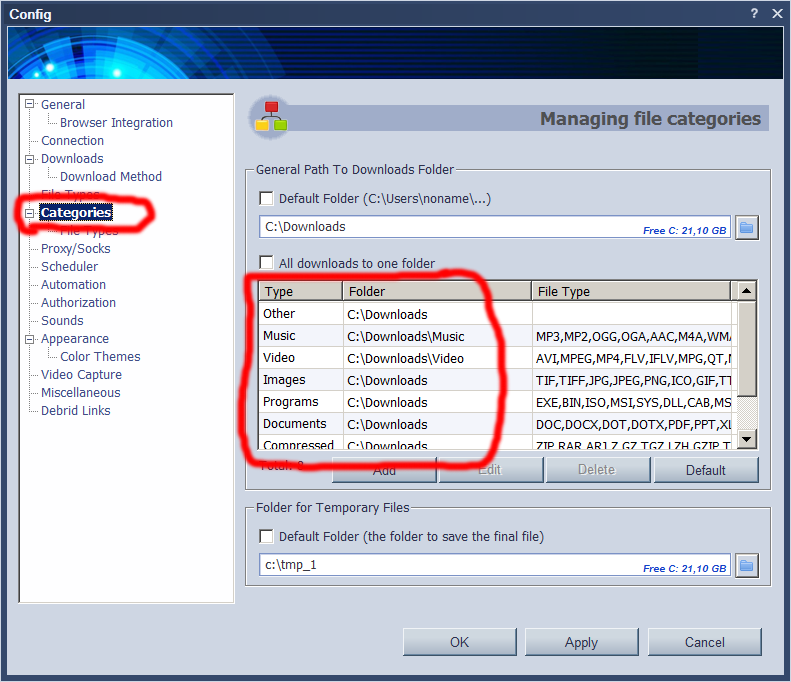 In this case, your movies will be saved to the c:\downloads\video\, and the music to c:\downloads\music\.
All other files will fall to the common folder c:\downloads\
#2
I should think. Maybe I'll add a pin icon with the property to pin or release the window.
#3
You should manually add AntDM extension antCH.crx to Opera browser.
How to do it see here
http://antdownloadmanager.com/addons_m.php
Also see video how to install and turn on the browser extensions here
https://youtu.be/V3J_KpejnwQ
Thank you for your kind words and support for the project!
Share links with friends, rate our project on websites, write comments.
This is your free help to our project.

antdm




Messages

: 652


Date d'inscription

: 2017-08-14



Similar topics
---
Permissions in this forum:
You
cannot
reply to topics in this forum